President's Message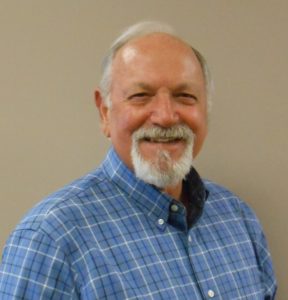 Welcome to the Retired Employees of San Diego County, Inc. (RESDC) website. Whether you are visiting our website for the first time or are a regular visitor, I'm glad you've taken the time to stop by. RESDC is the only recognized organization representing the interests of all retired employees of the County of San Diego.  Formed in 1970, we are a non-profit, membership organization with over 6,500 dues paying members.
Our volunteer board of directors works diligently with the San Diego County Employees Retirement Association's (SDCERA) Board of Retirement and the San Diego County Board of Supervisors to ensure retirees' earned benefits are protected.
Benefits of membership in RESDC include:
Advocacy. We watch over and protect the interests of all County retirees.  We are actively networked with other local and statewide organizations that share similar interests in protecting defined benefit retirement plans for public employees.
Representation. The 8th seat on the SDCERA Board of Retirement is the elected retiree representative who attends meetings to voice and vote the opinion of the retirees. RESDC is the only retiree organization recognized by SDCERA.
Information. Our newsletter (The NETWORK) keeps members informed of SDCERA Board of Retirement actions, legislation, meetings, retiree reunions, deaths, and other related activities.
Dental/Vision and Other Benefits. We offer competitive dental and vision programs.  Other insurance programs (e.g. pet, auto, travel insurance) and special member discounts (e.g. estate planning, amusement park entrances) are also available.
Social Activities. In addition to our annual Health Fair, Flag Day Luncheon & Holiday Luncheon, we host bi-monthly meetings covering relevant retiree issues. These are held in different parts of the county making it convenient for local members to attend at least one meeting a year near their home. We also sponsor occasional outings like our annual Day at the Padres. In 2015 we started a new annual tradition of welcoming home retired employees to a county facility in an event we call "Coming Home." We have held one Coming Home event at the County Administration Center with its new waterfront park, and another event at the completely redeveloped County Operations Center in Kearny Mesa.
We are proud of our website which we endeavor to keep fresh and up to date. I hope that you find the information you are looking for while you visit this site. If you have any suggestions for its improvement or you just want to say "hi," please send me an email at jmctighe@resdc.net.
Sincerely,
John J. McTighe
President