Activities & Attractions
RESDC is continuously seeking ways to expand our discount offerings to members, while never detracting from our primary role as an advocacy organization. We have partnered with the following organizations to provide discounts to RESDC members (click on an organization name to expand that section).
*In order to restrict these discounts to RESDC members and their guests, any required discount codes are included only in the email and print versions of The NETWORK. The codes are not listed online. If you are a RESDC member and need the codes, please contact the RESDC office at (619) 688-9229 or resdc@resdc.net.
Cygnet Theatre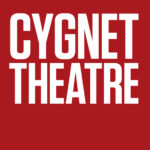 Cygnet Theatre welcomes members of RESDC to enjoy $10 off per ticket for any show in Season 15! This discount is valid for most performances through June 10th, 2018 (except Opening Nights and other select dates). Use the discount code in the email and print version of The NETWORK* at checkout online, or when ordering by phone or in-person from the Cygnet Theatre Box Office. Learn more about the shows and purchase tickets at CygnetTheatre.com or by calling the Cygnet Theatre Box Office at (619) 337-1525. This offer is not valid on previously purchased tickets. Cygnet Theatre is located at 4040 Twiggs St., San Diego, CA 92110.
Lions, Tigers & Bears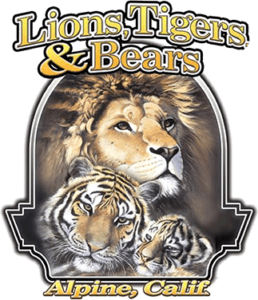 Lions, Tigers & Bears is offering RESDC members a 10% discount. Get in touch with your wild side with a Member-for-a-Day or Feed a Wild One Experience at this non-profit animal sanctuary located in Alpine. Use the discount code in the email and print version of The NETWORK* when you book online or by phone. For more information or to book a visit, go to https://lionstigersandbears.org or call 619-659-8078. Visits are by appointment only.
Recreation Connection

Through an ongoing partnership with Recreation Connection, RESDC members have access to discounts to a variety of amusement parks, movie theatres and other attractions. For a complete list of offers, see the monthly update.
Members may order through Recreation Connection on the internet, by fax, or by mail, and all orders received by 2pm (PST) Monday-Friday are processed and shipped the same day via UPS. E-ticketing options are also available for many venues, and orders received by 4:30pm Monday-Friday are issued the same day.
To order tickets, visit recreationconnection.com and click on "Members Enter Here" in the left menu.
Products & Services (NPPGov)
RESDC is partnered with NPPGov to give our members access to special savings on a variety of everyday products and services. NPPGov is a cooperative procurement program offering publicly solicited contracts to public organizations and individual discounts to retirees.
This program offers discounted pricing from prominent companies such as Sprint, Expedia, Best Buy, 1-800 Flowers, Lifelock, and more!
To learn more about the saving opportunities available to you, register at www.nppgov.com by going to "Join Now" and selecting "Retiree Registration." Membership with NPPGov is free, and there is no obligation to purchase. Once you submit your registration, you will receive a welcome call and email from NPPGov confirming your enrollment within 48 hours. NPPGov discounts are for online purchases only.
For help registering or questions, please contact NPPGov at (877) 329-8847 or customerservice@nppgov.com.
Living Trust Estate Plan Discount
RESDC members have access to a significant discount on the preparation of a Comprehensive Living Trust Estate Plan. View Living Trust Plan Information  →
See's Candy Discount
We offer members a discount on See's Candy Certificates, which make a great gift no matter the time of year! View See's Candy Discount →