Caring for the Caregiver
On November 17th at the North Inland Live Well Center (649 W Mission Ave, Escondido, CA 92025), there will be a free "Caring for the Caregiver" workshop presented by Southern Caregiver Resource Center in collaboration with the County of San Diego Aging and Independence Services. Come and learn about various topics relevant to caregivers, get answers to your most important questions, improve your ability to communicate and acquire new techniques that will help you maintain better health. There will be guest speakers, community resources, refreshments, and opportunity drawings. Click here for a flyer with more information, or click here to RSVP.
AARP Foundation Experience Corps is Seeking Volunteers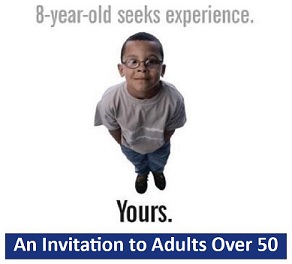 AARP Foundation Experience Corps is recruiting volunteers age 50 or over to serve as reading tutors for struggling readers in grades K-3 at local elementary schools during after school.
Did you know that nearly 50% of San Diego County's 3rd graders are not meeting state literacy standards? Children who don't read proficiently by the end of third grade are four times more likely to leave school without a diploma compared to proficient readers. You have the opportunity to help change this statistic.
By volunteering as an AARP Foundation Experience Corps literacy mentor, you will help change the course of students' lives. Experience Corps is a proven reading program made up of tutor's ages 50+ who work with struggling readers in Kindergarten through 3rd grade to help them with their literacy skills. Experience Corps is currently recruiting volunteers to tutor during the after school expanded learning programs in Normal Heights, City Heights, Lemon Grove and the College area.
No previous tutoring experience necessary
Comprehensive training and ongoing support will be provided
A commitment of twice a week for a full school year is preferred
As a reading tutor, you have the opportunity to be part of the solution.
Just a few hours in a neighborhood school can change a child's life — and yours!
Don't think you can make the commitment? Learn how you can still be involved as a substitute tutor!
To learn more and register for an upcoming information session, please contact Kristin Shea or Sigrid Struben at ExperienceCorpsSanDiego@theci.org or (858) 581-5880. For general information about the AARP Foundation Experience Corps, visit the AARP website.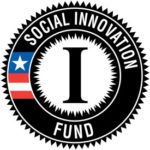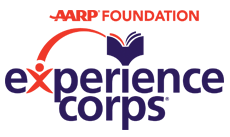 SDCERA Retirement Seminars
SDCERA offers half-day retirement seminars each quarter. Seminars are available to active and deferred SDCERA members at any stage of their careers. Click here for more info and upcoming dates.
SDCERA Board of Retirement Meetings
The Retirement Board normally meets on the third Thursday of each month in the SDCERA Board Room, 2nd floor, at 9:00 a.m. SDCERA is located at 2275 Rio Bonito Way, Suite 200 San Diego, CA 92108-1685. Start time may change; refer to the meeting agenda. Click here for BOR meeting agendas, minutes, and videos.
2017 BOR Meetings

Jan 19
Feb 16
Mar 16
Apr 20
May 25
Jun 15
Jul 20
Aug 17
Sep 21
Oct 19
Dec 14